Oral Medicine and Radiology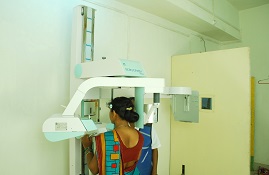 In Bharati Vidyapeeth University Dental College and Hospital Sangli, Department of Oral Medicine and Radiology have decided to discover and project from the beginning the true scope of the subject. Keeping this in mind we remind ourselves that this department aims at evaluating the oral health profile and the general health profile and we take the preventive measures with respect to dentistry of our patient. We do not merely do the dental O.P.D.
Our department has Registration section, Oral diagnosis clinic, and Radiology section.
Radiology section has 3 intraoral x-ray units, panoramic radiographic unit with cephalometry, digital panoramic unit with cephalometry extraoral x-ray unit, general body x-ray unit and intraoral digital x-ray unit (RVG).
The departmental OPD about 80-100 patients per day, and 70-80 intra oral periapical radiographs by conventional bisecting angle technique every day. We are also using paralleling angle technique film holders for taking IOPA radiographs. We take bitewing, occlusion radiograph and extraoral radiographs including panoramic radiographs, lateral cephalogram, postero-anterior view, paranasal sinus view, reverse townes view, submentovertex view, lateral oblique projections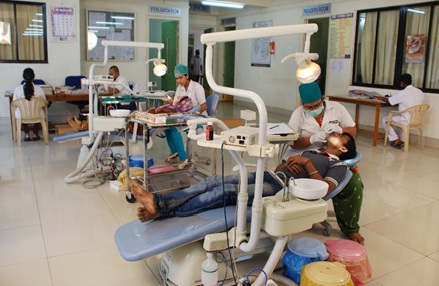 Faculty Information