Oral and Maxillofacial Surgery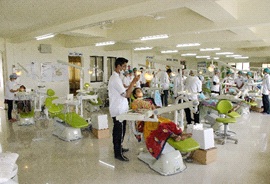 The Department of Oral and Maxillofacial Surgery which has a host of trained Professionals, renders all varieties of surgical treatments ranging from acquired, congenital, traumatic and developmental diseases of the jaws and face to simple extraction of teeth. The quality and promptness of treatment has not only created an impact on the population of city but also of the surrounding rural and urban areas. The possession of highly sophisticated and computerized surgical equipments has helped in changing the outlook of many patients with various facial defects. Faciomaxillary and Oral Surgery is a recognized specialty amongst Medical and Dental faternity, encompassing the surgical and related treatment of diseases, injuries and deformities involving both functional and esthetic aspects of the mouth, teeth, gum and jaws. Great care is taken for sterilization, control of cross infection & safe disposal of hospital waste.
We have 35 dental chairs for undergraduate clinic and 11 chairs for PG clinic. One PG clinic having 11 well equipped cubicles which is fully air conditioned with separate well equipped minor OT.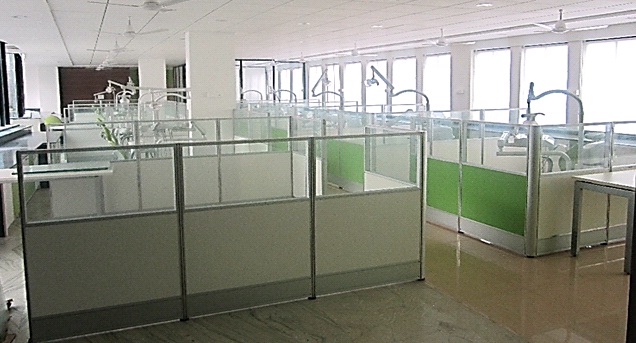 Faculty Information