Prosthodontics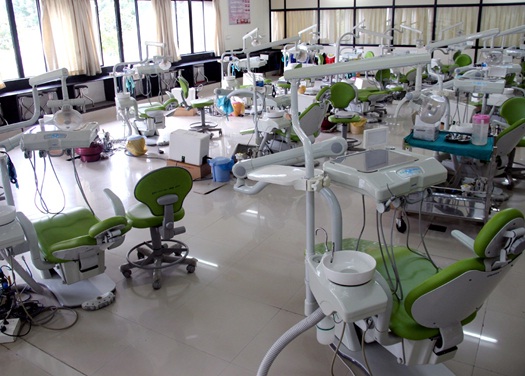 Prosthodontics is the dental specialty pertaining to the diagnosis, treatment planning, rehabilitation and maintenance of the oral function, comfort, appearance and health of patients with clinical conditions associated with missing or deficient teeth and/ or oral and maxillofacial tissues using biocompatible substitutes. It includes the specialty of implant, aesthetic and reconstructive dentistry. Restoration of oral function is done through prostheses and restorations (i.e. complete dentures, removable and fixed partial dentures, maxillofacial prostheses, implant retained/supported restorations).
Recent materials and latest equipment's have added to the new dimension in treatment planning. Situated in a good atmosphere and having separate well equipped Under Graduate, Post Graduate, pre-clinical sections and lecture/seminar hall, the department has the following facilities:
Departmental library is adequately stocked with textbooks. The library is provided with good number of standard national / international textbooks/ journals/ articles, audio-visual aids to meet academic needs of the students.
Two well-equipped departmental laboratory, one for undergraduates and other for technicians.
There are well equipped labs for preclinical Prosthodontic work including a phantom head lab, which caters to the need of 100 students.
A separate state of the art Central Casting & Ceramic Laboratory with the latest equipment and material is also available.
The department offers comprehensive training for undergraduate students, which starts from the first year and continues till the final year. It enables them to deal with completely edentulous and partially edentulous patients. The undergraduate course includes practical and clinical training of 5 years under the supervision of efficient teaching staff. Practical training includes complete denture on stone models, whereas the fixed partial denture exercises are done on phantom heads. The clinical training is designed to provide the students with initial exposure to patient simulators.


Department serves rehabilitation to all age group patients from single missing tooth to completely edentulous patients in the form of removable/ fixed partial or complete denture prosthesis and also provides maxillofacial prosthesis for the patients who are handicapped in a form of missing body parts like eye, ear, nose, part of face, fingers and cleft palate etc. which will improve aesthetic, functional ability and social status of the patient.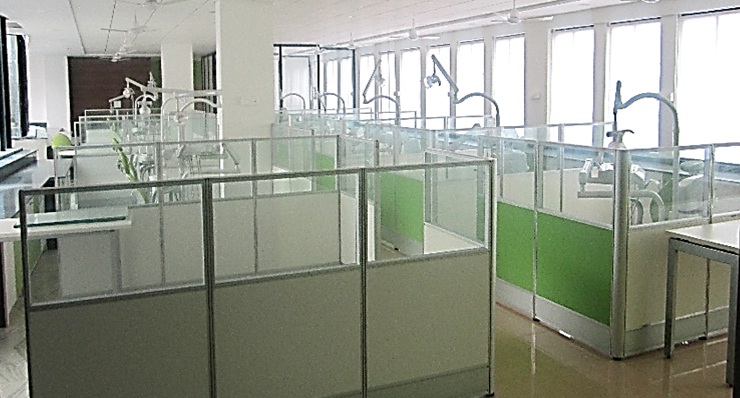 Faculty Information